Incident Command System Model Procedures Guide (aka NIMS Book 1), IFSTA, 2008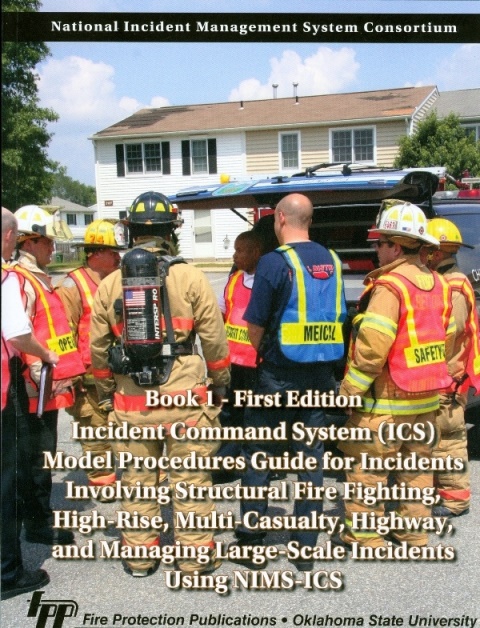 This manual combines the information from four existing National Incident Management System Consortium (NIMSC) Model Procedures Guides, plus new information on managing large-scale incidents, into one comprehensive, NIMS-compliant book. As with all NIMSC model procedures, this information was developed and approved by a broad group of national experts on these topics.
The manual includes basic information on NIMS ICS and then detailed information on how to apply it to structure fires, high-rise fires, major EMS incidents, roadway incidents, and large-scale incidents of all types. This includes concepts such as unified command, area command, joint operations centers (JOC), multi-agency coordination centers (MACC) and much more.
This is the definitive text on the application of NIMS ICS to common types of emergency incidents.
8 1/2" x 11", 501 pages, color photos and diagrams, softcover, ISBN: 978-0-87939-305-2, BI0995 / $74.00
[Order]
[Checkout]
RELATED MATERIAL:
Fire Technical Books
IFSTA Books