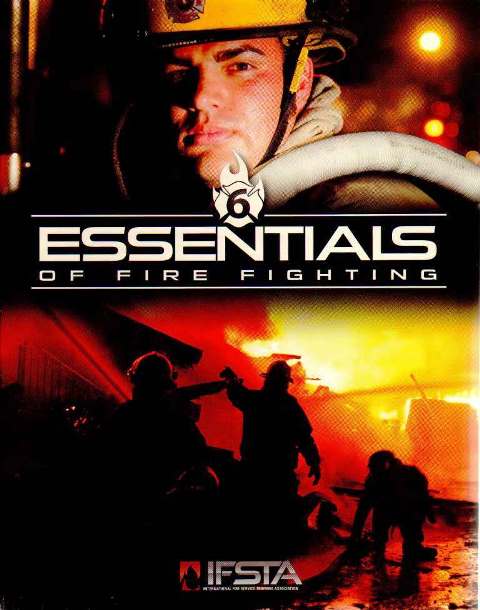 Essentials of Fire Fighting, 6/e
IFSTA
IFSTA's Essentials of Fire Fighting, 6th Edition is the premiere resource for firefighter training. The completely revised text meets the NFPA® 1001, 2013 Edition JPRs. Essentials of Fire Fighting, 6th Edition is the most engaging and advanced text available for Firefighter I and II training.
Building on IFSTA's nearly 80 years of excellence, Essentials again sets the standard with:
Content Separation – Firefighter I and II content is clearly identified and separated in each chapter for ease of teaching and learning.
Research-Driven Content – Updates to content, skills and tactics reflect the most current research from the National Institute of Standards and Technology (NIST), Underwriters Laboratories (UL), and others.
Student-Focused Design – High quality photos and illustrations emphasize the chapter content.
Engaging graphics reinforce the sequence of each skill to ensure mastery is achieved safely. Key terms are clearly identified in the margins for ease of use and comprehension.
BE6293
Chapters: Chapter 1: Orientation and Fire Service History Chapter 2: Firefighter Safety and Health Chapter 3: Fire Department Communications Chapter 4: Building Construction Chapter 5: Fire Behavior Chapter 6: Firefighter Personal Protective Equipment Chapter 7: Portable Fire Extinguishers Chapter 8: Ropes, Webbing, and Knots Chapter 9: Structural Search, Victim Removal, and Firefighter Survival Chapter 10: Scene Lighting, Rescue Tools, Vehicle Extrication and Technical Rescue Chapter 11: Forcible Entry Chapter 12: Ground Ladders Chapter 13: Tactical Ventilation Chapter 14: Water Supply Chapter 15: Fire Hose Chapter 16: Fire Stream Chapter 17: Fire Control Chapter 18: Loss Control Chapter 19: Fire Origin and Cause Chapter 20: Fire Protection Systems Chapter 21: Fire and Life Safety Initiatives
Specifications
IFSTA, 2013
8 1/2" x 11" softcover
1,400 pages, hundreds of photos & illustrations
ISBN: 978-0-87939-509-4