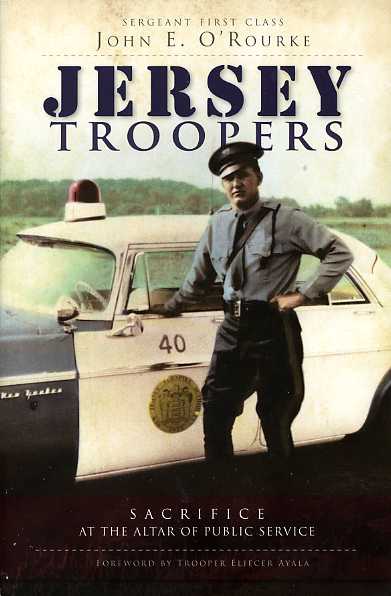 Jersey Troopers
$

14.99
Reg. Price $19.99
You Save $5.00
in stock
John E. O'Rourke
The New Jersey State Police is an organization rich in history and tradition.
Formed in 1921 it has grown from a rural police force to one of the most diversified state agencies in the country. This success did not come without a price - over thirty-five troopers have given their lives serving the citizens of the Garden State during the organization's formative years, from 1921 to 1960.
This book honors their memory, telling the stories of these brave men, and upholds the state police's credo: it is the obligation, the Duty, of the living to remember and Honor the dead. Let us always remember - Fidelity.
BJ6692
About the Author: John E. O'Rourke was born in Pequannock, New Jersey, and raised in the Passaic County town of Wanaque. He has an extensive background in police and security leadership and is board certified in security management from the American Society for Industrial Security, International (ASIS). Presently, O'Rourke is the chair of the Crime and Loss Prevention Council for ASIS and is a twenty-five-year veteran with the New Jersey State Police. He is stationed at Troop E Headquarters in Holmdel, New Jersey.
Specifications
History Press, 2010
6" x 9" softcover
191 pages, black & white photos
ISBN: 978-1-59629-978-8