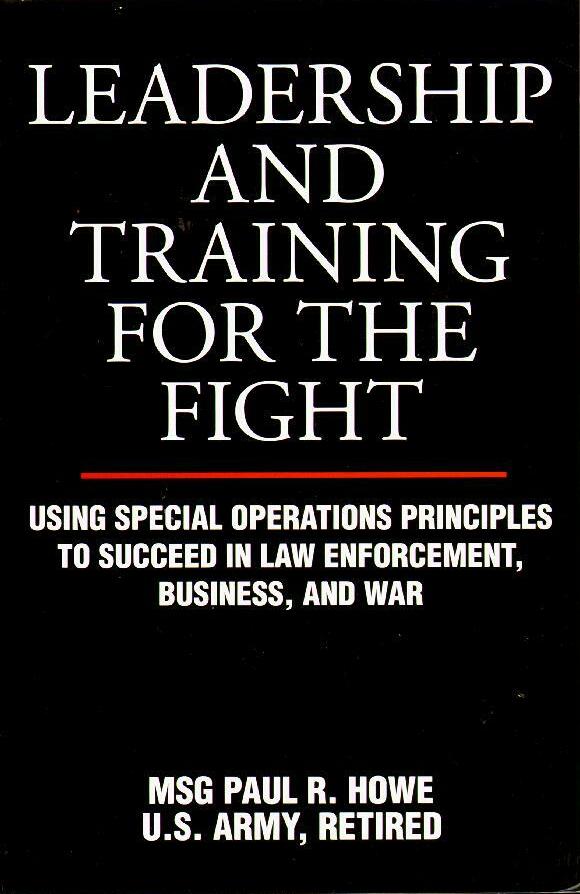 Leadership and Training for the Fight
MSG Paul R. Howe, U.S. Army Retired
In Leadership and Training for the Fight, MSG Paul R. Howe, U.S. Army Retired, shares ideas on leadership that he has developed through extensive combat experience. Howe tells riveting stories of military operations and analyzes leadership concepts.
He also gives advice on how to understand students and how to refine your teaching methods. Written with the unique insight of a Special Operations soldier, this book is the perfect guide for anyone interested in improving leadership skills in civilian or military situations.
BL3950
About The Author: Paul R. Howe served in the U.S. Army for more than twenty years, retiring as a master sergeant, having spent much of his time in Special Operations as an assault team leader, sniper, and senior instructor. His service in the Battle of Mogadishu was popularized by the Mark Bowden book Black Hawk Down and the Hollywood movie of the same name. In 2000, Howe founded Combat Shooting and Tactics. He lives in Nacogdoches, Texas.
Specifications
Skyhorse Publishing, 2011
6" x 9" softcover
462 pages
ISBN: 978-1-61608-304-5