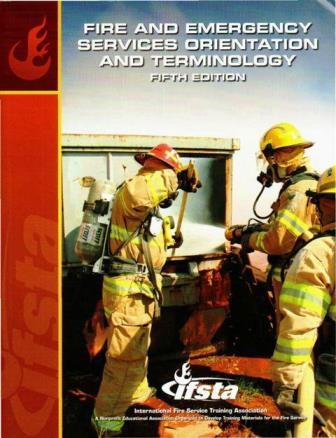 Orientation and Terminology 5/e
Fire and Emergency Services Orientation and Terminology, Fifth Edition describes the fire and emergency services as a career.
It explains the various roles of fire and emergency services personnel by illustrating typical job and operation descriptions to provide insight into the inner workings of the fire and emergency services.
It also covers such other topics as fire prevention, firefighter safety, public fire and life safety education, fire investigation, fire fighting apparatus, protective clothing and self-contained breathing apparatus, and common fire fighting tools and equipment.
Meets FESHE objectives for Principles of Emergency Services curriculum. Also contains lengthy glossary of fire- and emergency-related terms.
BO6005
Chapters: 1. Fire and Emergency Services as a Career 2. Roles of Fire and Emergency Services Personnel 3. Early Traditions and History 4. Fire Investigation, Fire Prevention, and Public Fire and Life Safety Education 5. Scientific Terminology 6. Building Construction 7. Fire Detection, Alarm, and Suppression Systems 8. Roles of Public and Private Support Organizations 9. Fire and Emergency Services Apparatus, Equipment, and Facilities 10. Fire Department Organization and Management
Specifications
IFSTA, 2011
8 1/2" x 11" softcover
660 pages
ISBN: 978-0-87939-403-5