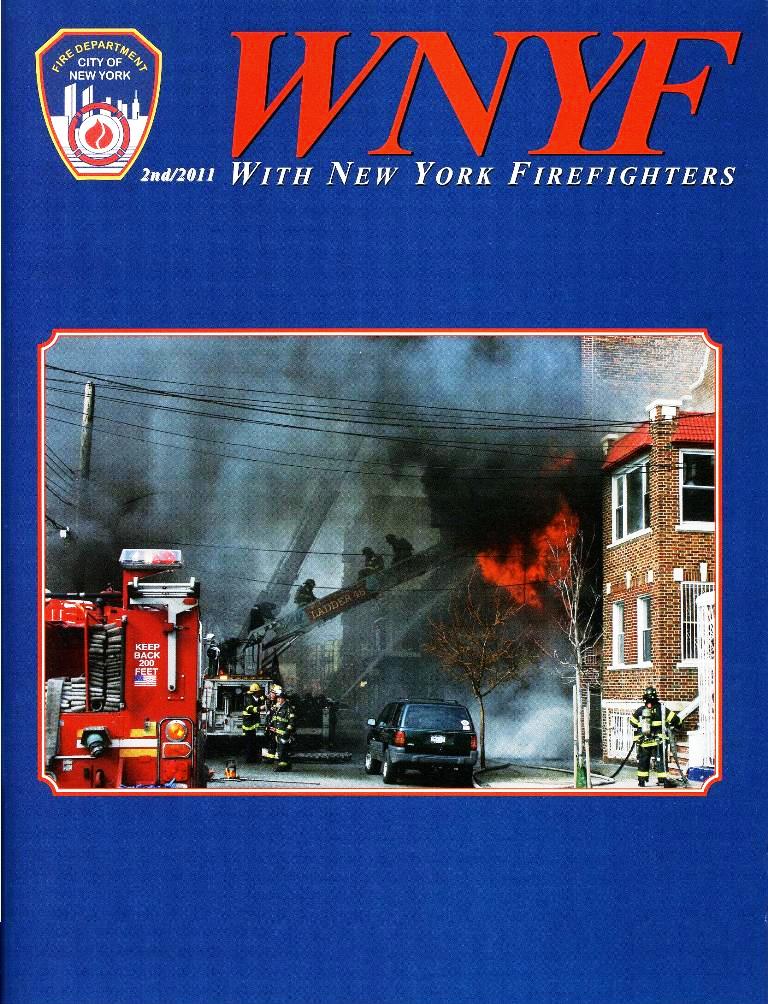 WNYF Magazine 2011 2nd Issue
Contents:
View From 9 MetroTech Center - Initiatives that Promote Safety and Save More Lives
Two Tornadoes! And a Macroburst! (9/16/2010)
Rapid Response Vehicle Task Forces
Runs & Workers 2010
FDNY Overcomes Water Loss at Manhattan Two-Alarm Fire (Manhattan Box 22-0926, 145 West 58th Street, 12/10/2010)
Sequence of Events Regarding Water Loss at Manhattan Box 22-0926
2 1/2-inch Hose-Line as an Outdoor Standpipe
Taking Up (1/2011 - 3/2011)
The Engine as FDNY's Basic Unit
The Chevy Volt: Fire and Emergency Procedures for Extended-Range Electric Vehicles
Ventilating Road Tunnels at Fires
Photo Reporter
Mastering Ventilation to Decrease Firefighter Injuries and Deaths
Recap of 2010 FDNY / FDNY Foundation Symposium
2011 FDNY Medal Day Recipients
Successful Firehouse Drills Using the Learning Curve
Intro to Chauffeur Training School
All Hands
In Memoriam (11/14/2010 - 4/4/2011)
Back Step
W112
Specifications
FDNY, 2011
8 1/2" x 11"
52 pages