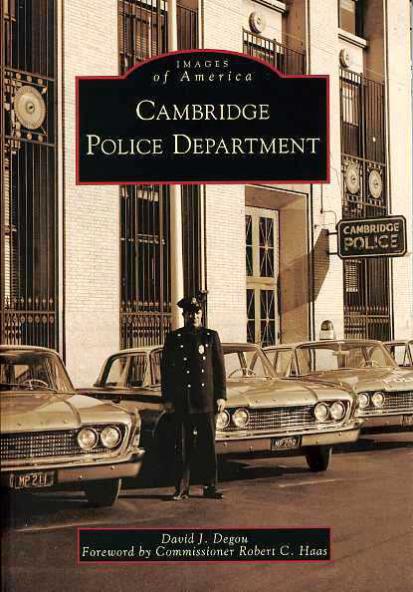 Cambridge (MA) Police Department
By David J. Degou, Foreword by Commissioner Robert C. Haas
Formally organized in 1859 with the appointment of John C. Willey as the first chief of police, the Cambridge Police Department was then manned by only 16 officers. The department has grown dramatically from its humble beginnings and today employs 277 sworn officers and a civilian staff of 37.
Cambridge Police Department, the first comprehensive photographic history of the department, contains over 100 years of historical photographs, including images of specialized traffic and K-9 units, auxiliary police officers, uniforms, and equipment.
Many of the vintage photographs in the collection have come from the department archives or were donated by family members of Cambridge officers.
BC0970
About The Author: David J. Degou, superintendent of the Cambridge police, was appointed to the Cambridge Police Department in 1975. A U.S. Army veteran, he served in Vietnam with the Americal Division 198th Infantry and is a graduate of the FBI National Academy. Commissioner Robert C. Haas served as chief of police for the Westwood Police Department for 12 years before being appointed as Massachusetts secretary of public safety by Gov. Mitt Romney. Since April 2007, he has served as the commissioner of police in Cambridge.
Specifications
Arcadia Publishing, 2009
6" x 9" softcover
128 pages, hundreds of black & white photos
ISBN: 9780738562018