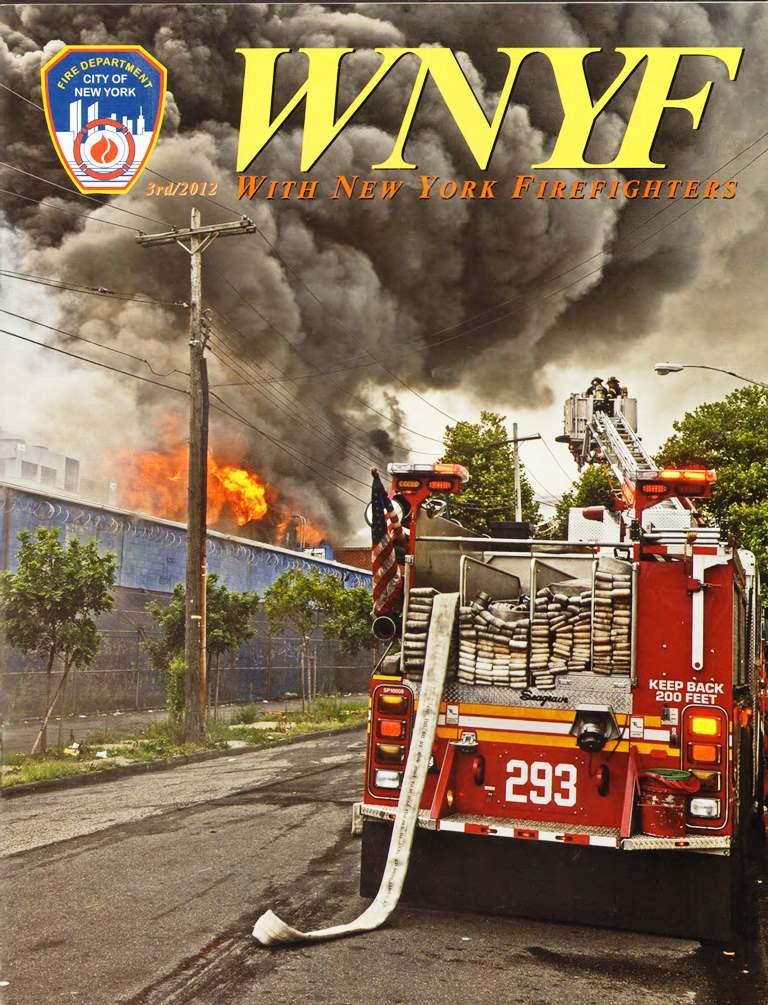 WNYF Magazine 2012 3rd Issue
Contents:
View From 9 MetroTech Center: Disaster Preparedness Helped Us Meet Hurricane Sandy's Unprecedented Dangers
High-Angle Rescue at Manhattan Subway Crane Collapse (Manhattan Box 75-0709, 11th Avenue & 34th Street, 4/3/2012)
Medical tag Definitions
Using Power Equipment for Victim Removal; Proper Rigging Crucial When Removing Victim via Stokes Basket
What's on the Roof? Examining Some Rooftop Challenges and Remedies
Tricks of the trade - Forcible Entry of the Bulkhead Door
Safety First - Seat Belts Save Lives!
Ready-Reach Seat Belt Retro-Fit Time Line
FDNY Seat Belt Use Policy Statement
Beware: Fire in New York Power Authority Generation Stations
Forcible Entry Notebook - Multi-Locks, Part II
Floor Collapse
FDNY Foundation Awards College Scholarships to FDNY Members
What Firefighters Should Know About Pressure Tanks
Photo Reporter
Governors Island Live Burn Drills
NFPA 1403 -- Standard on Live Fire Training Evolutions, 2007 Edition
Taking Up (4/2/2012 - 6/30-2012)
FDNY Fire Family Transport -- Here to Help You!
All Hands
The Fireman Gets a Medal
Blast from the Past -- Division 6, the Bronx
U.S. Bobsled Team Honors FDNY's 343 Heroes
In Memoriam
5-5-5-5 Died in the Line of Duty (Lieutenant Joseph P. DiBernardo)
W123
Specifications
FDNY, 2012
8 1/2" x 11"
42 pages