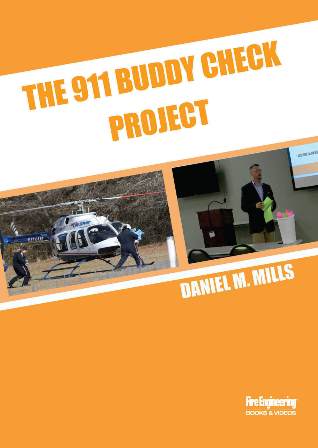 The 911 Buddy Check Project
$

20.00
Reg. Price $79.00
You Save $59.00
in stock
Daniel M. Mills
Sometimes you just have to reach out.
Whether they show it or not, everyone is affected by trauma and stress on the emergency scene. This stress can lead to anxiety, depression, and even suicide.
This live classroom presentation documents Danielís own journey, his out-of-control spiral, and ongoing recovery. Daniel shares his story as a way to help others through what can often be a very difficult careerómentally and emotionally.
D00911
Daniel M. Mills was a professional firefighter for more than 12 years before leaving the fire service to fly full time as a flight paramedic. He has been a critical care flight paramedic for more than six years as well as a trauma/neuro researcher. He is a veteran of the US Navy, where he served as a Fleet Marine Force Corpsman with the United States Marine Corp for eight years. Daniel has been an educator for more than 10 years. He currently flies full time and oversees the 911 Buddy Check Project. Daniel is also a recovering addict after more than 15 years with an addiction problem. He is married to his best friend Kayla and is the father of two children, Brynleigh and Aaron.
Specifications
Fire Engineering, 2019
DVD
103 minutes
ISBN: 9781593704704